Another Man's

Treasures, LLC.

Stucco Repair, Interior & Exterior Paint, Gutters,
Windows, Handyman Services, and more.
LICENSE # ST-9745 & # ST – 9746
Professional Stucco Repair
Another Man's

Treasures, LLC.

Stucco Repair, Interior & Exterior Paint, Gutters,
Windows, Handyman Services, and more.
LICENSE # ST-9745 & # ST – 9746
Professional Stucco Repair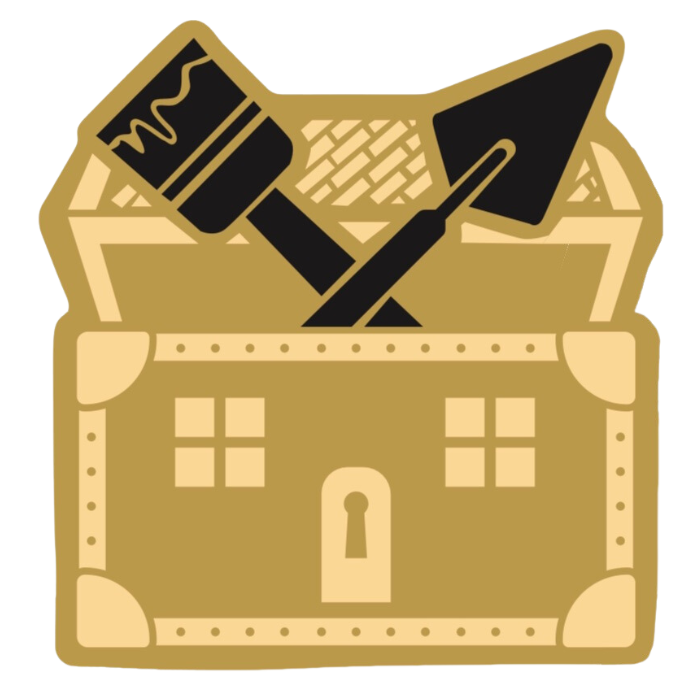 Professional
Residential

&

Commercial Paint

&

Stucco

In St. Augustine & Surrounding Areas

The exterior paint on your home has more purpose than just curb appeal! A home's exterior paint and stain protects the exterior, which protects the interior from damage from the elements. Florida heat and moisture can cause your home's exterior to chip, peel, crack, and flake off allowing water to seep behind and cause costly damage unseen to the naked eye.
If you are curious as to what a new paint job can do for your home, contact us for an estimate and we can explain all the benefits of modern paint technology and what that means for your house.
"Our 10-year warranty promises complete coverage against fading, cracking, and chipping for your Exterior Paint finishes"
If you need the interior of your house painted, call the painting professionals at Another Man's Treasures. We bring years of experience in professional home painting to every job we are chosen to do. Our experience enables us to provide the best paint job you can find in the St. Augustine area, along with the best customer service around.
Choose Another Man's Treasures Painting Professionals to prepare your home's interior, then prime, paint, or stain it. After we're done, we clean up our work area. Our mission is to provide top-quality home improvement services to our customers.
We only provide top-quality painting services, using the best quality interior paints and stains.
For a FREE painting estimate, call 904-878-8226 today.
Florida's coastal climate can be harsh on your home's stucco exterior. But, don't worry! Another Man's Treasures, LLC is here to save the day with our professional stucco repair services. We understand the importance of maintaining the integrity and beauty of your home, and our team is committed to delivering top-notch stucco repairs that not only restore but enhance your home's curb appeal.
Stucco, while durable and aesthetically pleasing, can develop cracks and discoloration over time. It takes the trained eye of a professional to identify and properly address these issues. That's where we come in. Our expertise in stucco repair ensures that your home remains a stunning embodiment of Floridian charm, no matter what Mother Nature throws at it.
With Another Man's Treasures, LLC, you're not just investing in a service — you're investing in your home's longevity, the enjoyment of your space, and the impression you make on your guests. Whether it's interior painting, exterior painting, or stucco repair, we are committed to delivering exceptional results with integrity and personalized care. Give your home the love and care it deserves with the professional touch of Another Man's Treasures, LLC.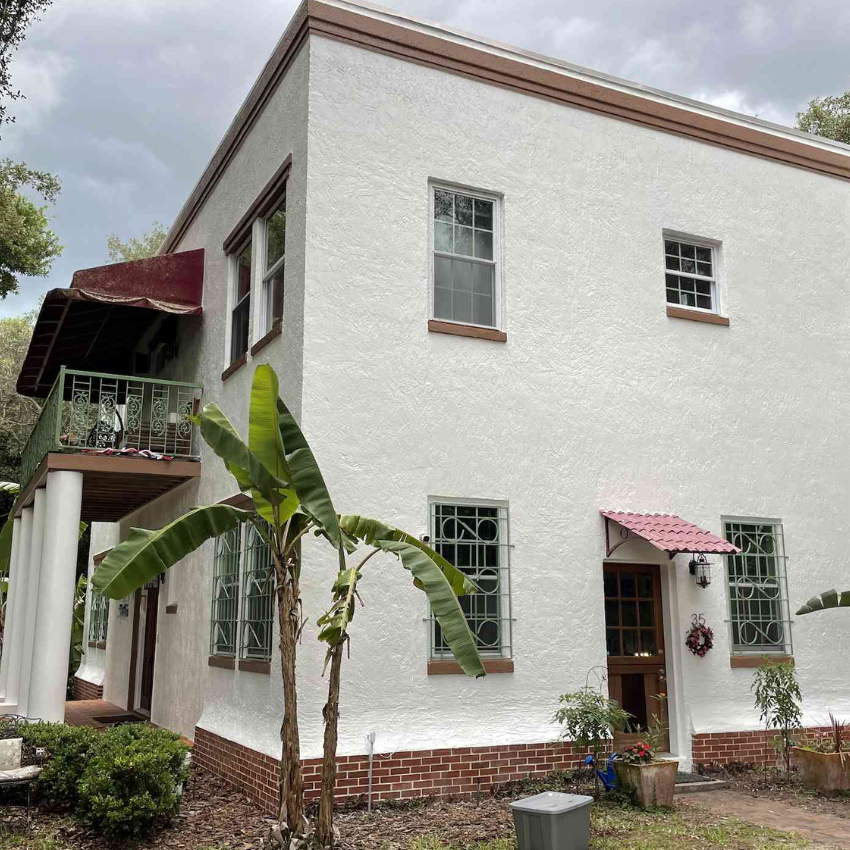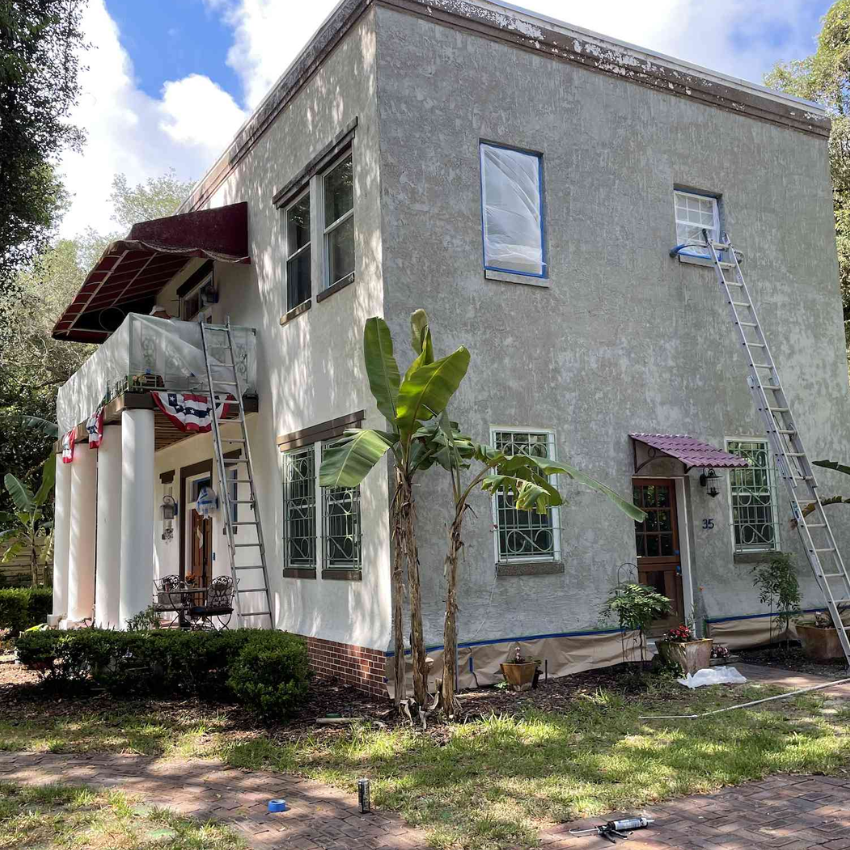 Does your stucco have cracks, peeling, pieces falling off, or just doesn't have that "wow" you want? We can help. Don't risk further damaging your home, by letting yearly maintenance get away from you.
Get started today, and schedule a stucco repair consultation.
Learn About our
Lime Wash

&

Stucco Repair Process
Get an estimate from our paint & stucco experts

"WE TREAT OUR CLIENTS HOMES AS WE WOULD OUR OWN"
Our process begins with an expert assessment by our team who has over three decades of professional contracting experience. Every project, no matter how big or small, is treated with the utmost respect from us.
Work with our dedicated project manager Isabella from start to finish to ensure that your home's needs get the oversight it deserves!
Our philosophy has always been to treat our clients home's as we would our own so we come fully equipped with the best tools of the trade and only use the highest quality products to ensure your approval for years to come.
All of our home improvement contractors are qualified, insured, and licensed by the State of Florida. You can rely on quality work done by Another Man's Treasures contractors.